Trust with our knowledge and experience
Along with technological advances and market changes, chemicals and materials for industrial purposes including the paper manufacturing industry, have been moving on to diversification and high functionality. Such as development of products with high added value and environmental conscious, more expertness is required to meet such recent social demands. We are building trust with our customers by supplying these various materials and products by making full use of our accumulated knowledge and information through our many years of experience.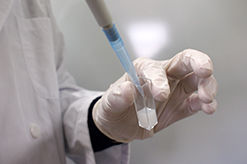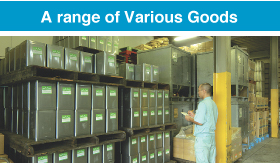 We deal with a range of various goods for paper manufacturing and non-woven fields or civil engineering and general industrial fields. We are able to respond to requests of small amounts depending on customers' usage.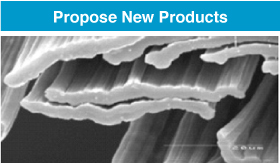 We search for new materials for not only in domestic but overseas. We also propose materials focusing cost, environmental concerns and safety.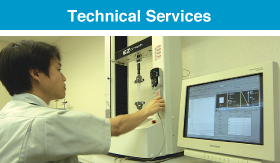 We provide assistance for experimentation and testing in company or in on-site testing to suit customers' needs.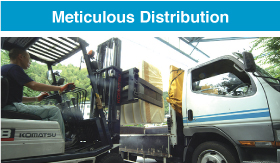 We have set up a logistics center in Ino-cho, Kochi. A wide variety of raw materials and products are in stock stored and we deliver them daily to our customers.
Product Lines
Chemicals for paper making and processing
Chemicals for making paper
Fine and heavy chemicals
Resin for processing
Super-absorbent polymer
Hot-melt glue
Antimicrobial and anti-mold agent
Fibers for paper and non-woven fabrics
Rayon
Polypropylene
Polyester
Vinylon
Acrylic
Glass
Aramid
Carbon
Hemp pulp
Straw pulp
Cotton pulp
Bamboo pulp
Kenaf pulp
Composite fibers
Splittable ultra fine fiber
Non-woven fabrics
Wet method non-woven
Thermal bond
Chemical bond
Spun lace
Air-laid
Needle punch
Spun-bonded
Melt-blown
Composite method
Chemicals for general industries
Chemicals for wastewater treatment
Activated carbon
Filter element and refill service
Adhesive agents
Grouting chemicals agents
Bentonite
Others / Sub-materials
Plastic mesh belt Chemical tank(for storing and dissolving)
Metering pump
Sterilization equipment